Homes for Sale in Abbotsford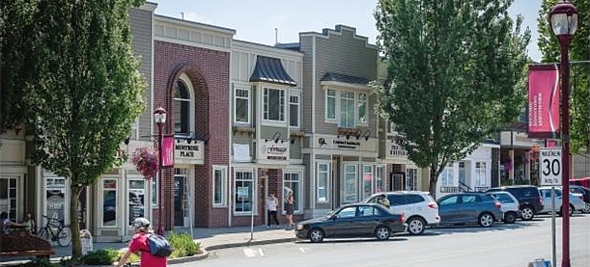 Abbotsford is a city located in the Fraser Valley region of British Columbia, adjacent to Greater Vancouver. With an estimated population of 141,397 people[4] as of the 2016 census, it is the largest municipality of the Fraser Valley Regional District, the fifth-largest municipality of British Columbia, and the largest outside Greater Vancouver.[5] The Abbotsford–Mission metropolitan area of around 170,191 inhabitants as of the 2011 census is the 23rd largest census metropolitan area in Canada.[5] Abbotsford has the third highest proportion of visible minorities among census metropolitan areas in Canada, after the Greater Toronto Area and the Greater Vancouver CMA.[6] It has also been named by Statistics Canada as Canada's most generous city in terms of charitable donations for nine straight years.[7]
The community of 375.55 square kilometres (145.00 sq mi) is the largest city by area in British Columbia.[8] It is home to the University of the Fraser Valley, Tradex and Abbotsford International Airport, which hosts the Abbotsford International Airshow.
The municipality's southern boundary is the Canada–United States border, across which is Sumas, Washington. In Canada, it is bordered by the Township of Langley to the west, the Fraser River and the District of Mission to the north, and the City of Chilliwack to the east. Much of Abbotsford enjoys views of Mount Baker (to the southeast, in Washington) and the Coast Mountains (to the north).
Use the links below to search for homes for sale in Abbotsford now. If you don't see a listing you like, please contact me and I will work with you to find the perfect home for you in Abbotsford, or in the sorrounding area.
Thanks for visting davecombs.ca your one stop website to search for Abbotsford homes for sale. If you have any questions, I would be happy to help.